We set out to last...ABOUT US
BORALSAN, that is determined to continue its growth in the future as is in the past by making no concessions from principled and high quality production perception, will continue production by increasing its efficiency in Turkish and World market.
BORALSAN – A pioneer in innovations!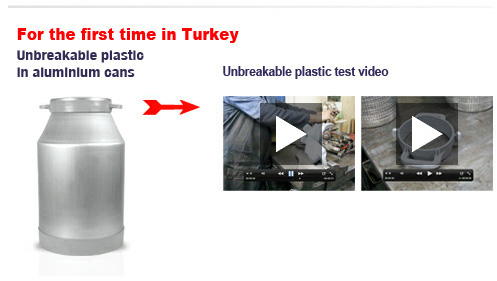 BORALSAN has completed its lengthy R&D work concerning deformations and resulting breakages on the upper and lower handles of aluminium milk cans and resolved the problem with unbreakable plastic.
Aluminium milk cans we produce now have upper and lower handles made of unbreakable plastic. We continue our efforts to develop healthier products for our consumers.
Final solution to end bacteria formation in your churns!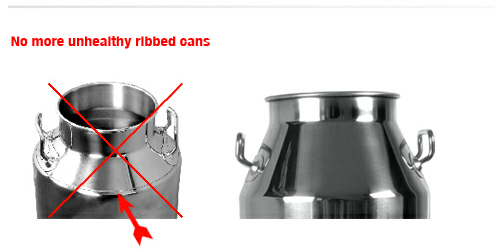 WHY SHOULD THERE BE NO RIB OR UPPER RING ON MILK CANS?
1- No other country in the world other than TURKEY and CHINA produces ribbed cans.
2- The technology is insufficient and old3- Workmanship is evaded (after welding the relevant area has to be cleaned through sanding)
4- This area is covered with stainless sheet and the product is launched as a single-piece cans.
5- Defects caused by welding are hidden under the rib. (Holes, burrs, cracks etc.)
6- The area covered with rib for sanitary purposes will accumulate water, milk and filth after a while. And this will give off a very strong odour. This situation is extremely dangerous in terms of health and hygiene.
7- The rib increases churn weight by at least 600 gr. It adds weight on the churn and financial burden on the consumer.
8- HOW HEALTHY IS IT TO COLLECT AND CARRY MILK in ribbed milk cans!!